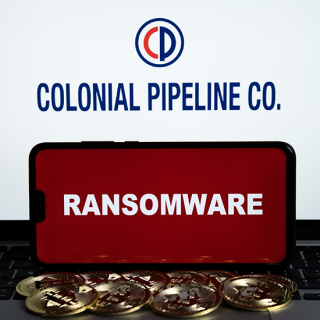 We see it all the time in countless T.V. shows and movies; a shady, hoody and jeans wearing character intensely types away on a keyboard for a few seconds, hits Enter, and up pops a schematic of the city's transportation system on the screen. From here, the hacker changes traffic lights, turns off the water supply, and releases all the prisoners from cell block six in the state penitentiary.
Most of the time, this poorly conceived or misrepresented tech babble serves as a device to further the fictional story being told. But the recent Colonial Pipeline hack was a painful reminder of the devastating impact cybercrime can have on our lives even if it doesn't play out like it does on screen.
Just a quick summary if you happened to miss some of the details: A Russian hacker group that goes by the name "Darkside" hacked and stole 100 gigabytes of data from the Colonial Pipeline Company and held it for ransom. In order to control the spread of the breach, the network on which Colonial Pipeline runs had to be largely shut down. Unfortunately for a lot of Americans, this pipeline of refined fuel that runs from Texas to New York is the largest such pipeline in the U.S., and delivers up to three million gallons of fuel per day. Without that flow, the price of fuel quickly went up and availability diminished in many states on the East Coast.
The Colonial Pipeline Company reportedly paid the hackers nearly $5 million to get their data back. For a company of this size, it was a relatively low price to pay. However, some experts point out that paying the ransom only rewards the hackers and encourages the same antics.
No matter the details, this is just the latest high-profile ransomware attack highlighting a prevalent problem worldwide. Government and industry networks are at risk of even basic assaults by hackers and ransomware.
Recently, President Joe Biden signed an executive order to help improve the nation's cybersecurity protocols and enforce the protection of Federal Government networks.
Of course, we all know federal action alone will not help the private sector since companies make their own assessments regarding cybersecurity practices.
Some of the specifics from the Executive Order are:
Removal of barriers to threat information sharing between government and the private sector
Modernize and implement more robust cybersecurity standards in the Federal Government
Improve software supply chain security
Establish a cybersecurity safety review board
Create a standard playbook for responding to cybersecurity incidents
Improve detection of cybersecurity incidents on Federal Government networks
Improve investigative and remediation capabilities
At VNET, we take cybersecurity very seriously. We are looking to secure our clients' data further using Zero Trust Network Access (ZTNA). ZTNA requires strong authentication capabilities, powerful network access control technologies, and complete application access controls. In short, this means that no one is trusted from inside or outside the network and requires verification before granting anyone access to data on the network.
From small businesses in Erie to the Federal Government in D.C., the new wave of security is ZTNA, and VNET will be on the leading edge. For questions about your network security, contact us today.
For the full details on the Executive Order, check them out here: https://www.whitehouse.gov/briefing-room/statements-releases/2021/05/12/fact-sheet-president-signs-executive-order-charting-new-course-to-improve-the-nations-cybersecurity-and-protect-federal-government-networks/